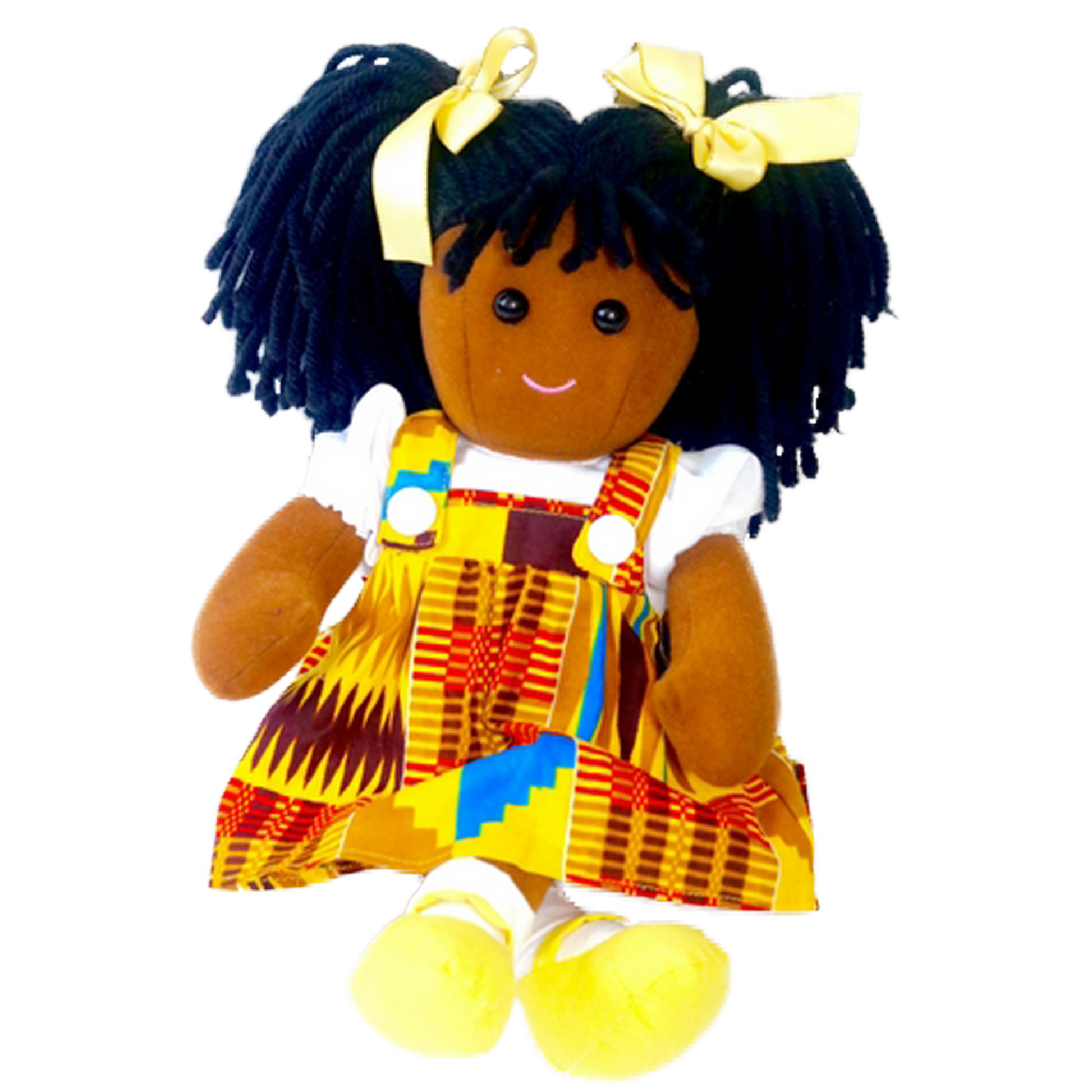 Rag Doll - Kente outfit - Kaya 36cm
Sale price
£26.99
Regular price
Rag Doll - Kente outfit - Kaya 36cm
Sale price
£26.99
Regular price
Every child deserves to see themselves in the products they play with from an early age.

Kaya Rag Doll is a lovely soft cuddly doll by Just Like Me Toys

She has black beaded eyes, a tiny stitched on mouth

She has long black wooly hair 

She wears two her hair in two bunches, tied with yellow ribbons to match her shoes.  

Her dress is an all-in-one pinafore made from African print, and white blouse joined to her dress

Kaya wears a white pair of bloomers.

Her clothes are removable and can be machine washed at a low temperature. 

She is also machine washable. 
Size:36cm

Suitable for children age 3 years and above.